Formlabs 3D Printers
Powering Breakthroughs, Every Day!
Scale prototyping and production with affordable, industrial-quality SLA and SLS 3D printers
Scale prototyping and production as your business grows with the Form 3, an affordable, industrial-quality 3D printer that consistently delivers.
DETAILS
Pinpoint Precision
The custom-designed Light Processing Unit (LPU) inside the printer uses a compact system of lenses and mirrors to deliver accurate, repeatable prints.
Nonstop Printing
The Form 3 constantly monitors print performance so you can focus on bringing your most creative ideas to life. Integrated sensors help maintain ideal print conditions and send you alerts about the state of your machine.
Grows With Your Business
Start with one 3D printer or many, and add capacity as demand grows. Use the same tool through prototyping and into production and easily expand into new applications.
Scale up your in-house print production with the Form 3L, an easy-to-use large format 3D printer for reliable production of industrial-quality parts.

DETAILS
Incredible Part Quality
Stop sacrificing on quality for larger prints. The Form 3L provides the incredible surface finish and fine detail that stereolithography 3D printing is known for.
Intuitive and Efficient
No specialized technicians required. The Form 3L offers automatic resin dispensing, simple print preparation software, and an interface anyone at your company can use.
Small Details, Big Results
Eliminate the turnaround time of outsourcing or the manual work of assembly for large scale 3D prints. The Form 3L offers a massive build volume at an unprecedented value.
A new wave of independent manufacturing and prototyping starts now with the Fuse 1. Bring production-ready nylon 3D printing onto your benchtop with an affordable, compact selective laser sintering (SLS) platform.

DETAILS
Intuitive
The Fuse 1 is designed for minimal upkeep. A full color touchscreen interface guides you through every step of printing and maintenance.
Affordable
With reduced equipment cost, affordable material, and efficient powder recycling, the Fuse 1 is the smart choice for industrial quality SLS 3D printing.
Efficient
From print setup to powder recovery, our easy-to-use hardware and software are designed to maximize your efficiency at every step of the process.
Nylon 11 Powder 6 kg for FUSE 1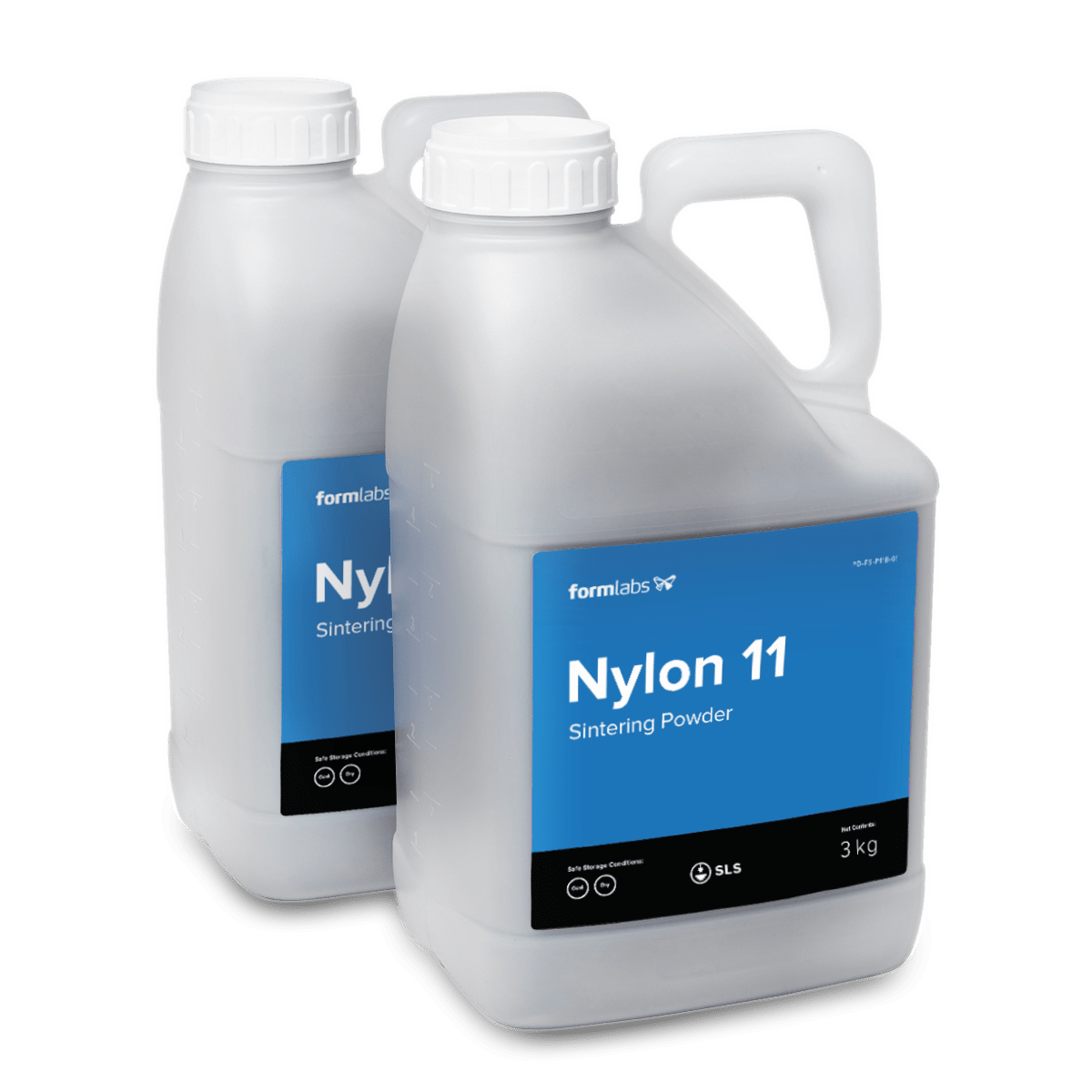 For ductile, robust parts, Nylon 11 Powder is our higher performance, bio-based nylon material for functional prototyping and small batch production. Nylon 11 Powder is suitable for printing parts that need to bend or take impact.
 
Why Choose Nylon 11 Powder :
Nylon 11 Powder is a ductile, strong, flexible material for when durability and performance are key.
High Ductility
Print end-use parts that can handle wear and tear over time.
Thin Walls
Print enclosures, ducts, and other geometries with ease using Nylon 11 Powder.
No Nitrogen Purge
3D print in Nylon 11 in-house without the hassle of other SLS 3D printers.
Environmental Stability
Nylon 11 prints absorb very little moisture and are resistant to light, heat, and chemicals.
Nylon 12 Powder 6 kg for FUSE 1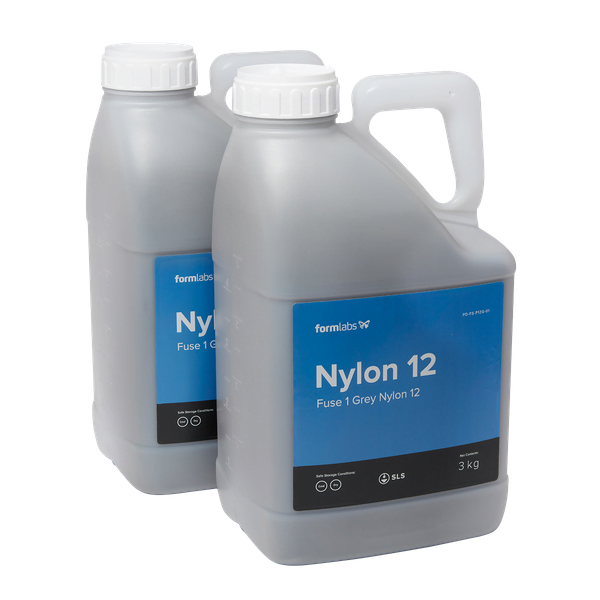 Balancing strength and detail, Nylon 12 Powder is a highly capable material for both functional prototyping and end-use production of complex assemblies and durable parts with high environmental stability.
 
Why Choose Nylon 12 Powder :
With high tensile strength and environmental stability, Nylon 12 Powder is suitable for creating complex assemblies and durable parts with minimal water absorption.
Versatile Prototyping
Nylon 12 is a highly capable thermoplastic for a range of functional prototypes.
Dimensional Accuracy
Print highly detailed parts and complex assemblies with low creep.
Economical Refresh Rate
Get the most out of your material by printing with up to 70% recycled powder.
Environmental Stability
Nylon 11 prints absorb very little moisture and are resistant to light, heat, and chemicals.
Formlabs is expanding access to digital fabrication at every stage of production.
Precise and Versatile 3D Printing for Professionals Across Industries.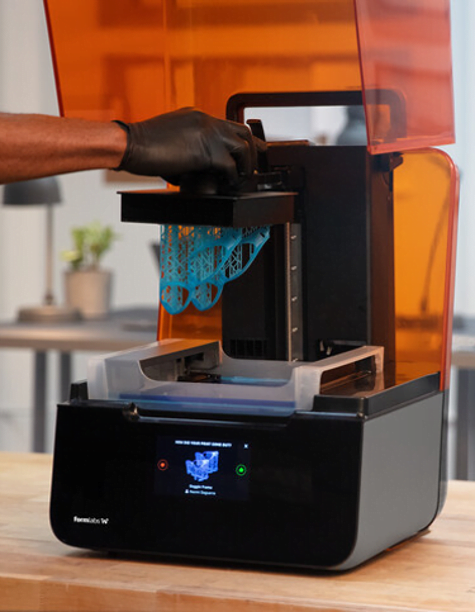 Download The Next Generation of Industrial 3D Printing whitepaper

Mecanica has been working with Dassault Systèmes and their solutions for over 30 years.
We not only offer the range of industry leading Dassault technologies but we can also custom build CAD/PDM/PLM
software applications that are tailored for your enterprise.
Canada
Montréal, QC
Tel: (514) 340 1818
Toronto, ON
Tel: (905) 944 0047
USA
Livonia, MI
Tel: 1-888-326-8326
Stamford, CT
Tel: (203) 325-2220
Cincinnati, OH
Tel: (513) 898-9096
San Jose, CA
Tel: (408) 668-8300