3DEXPERIENCE MBOM 101
Learning more about the platform!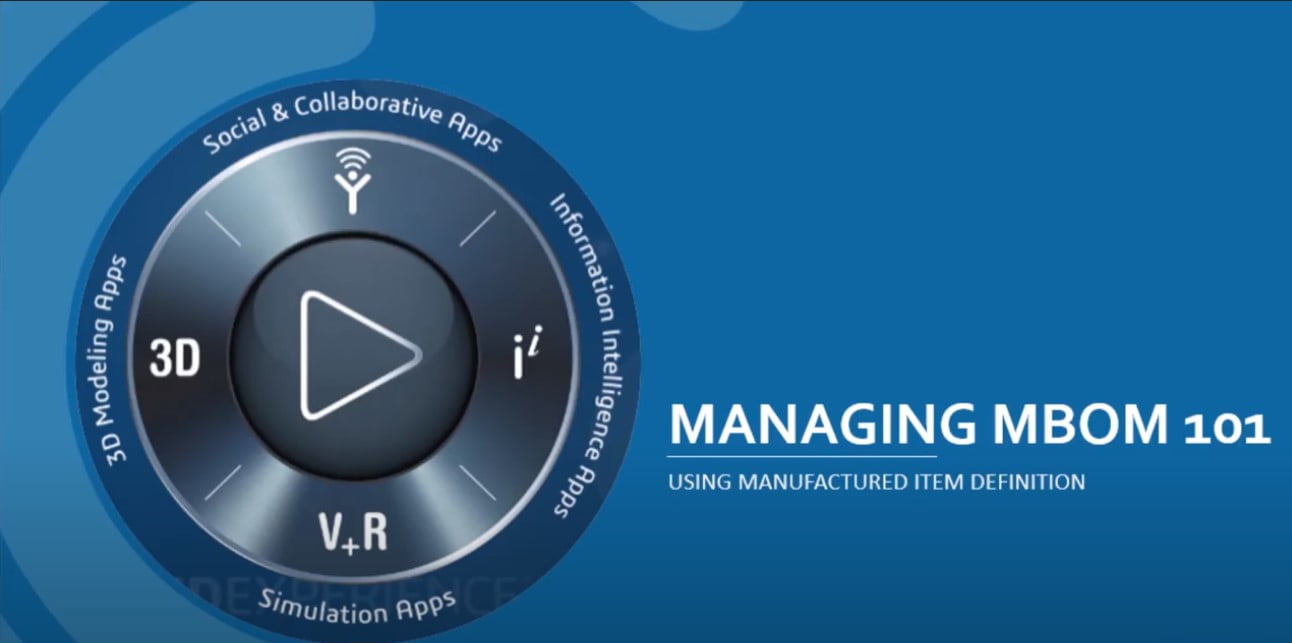 This video demonstrates how the Delmia 3DX Applications can be used to easily create and maintain manufacturing bills of materials (MBOMs) linked to the CADBOM/EBOM.
We will cover a simple representative scenario where an MBOM Manager creates a complete manufacturing assembly structure from a given engineering bill of materials. Subsequently, the MBOM Manager will proceed to update the original MBOM, following typical Revise/Replace/Add/Delete operations performed by design engineers.
Here are some points that this video will illustrate:
Create the Item-Product Scope
Create the Manufacturing Assembly Structure
Assign Products using various techniques
Assign Products and Use F5 List
Check Completion Status of the MBOM with respect to the related EBOM
Update of MBOM by leveraging 3DX filtering capabilities to detect impacting changes in the EBOM
FILL THE FORM & WATCH THE VIDEO!

Mecanica has been working with Dassault Systèmes and their solutions for over 30 years.
We not only offer the range of industry leading Dassault technologies but we can also custom build CAD/PDM/PLM
software applications that are tailored for your enterprise.

Products
3DEXPERIENCE
CATIA
DELMIA
ENOVIA
SIMULIA
MARKFORGED
BOXX
Services
Engineering
Training
Support
Software Development
Canada
Montréal, QC
Tel: (514) 340 1818
Toronto, ON
Tel: (905) 944 0047
USA
Livonia, MI
Tel: 1-888-326-8326
Stamford, CT
Tel: (203) 325-2220
Cincinnati, OH
Tel: (513) 898-9096
San Jose, CA
Tel: (408) 668-8300