CATIA ON THE CLOUD
DOWNLOAD THE WHITEPAPER!
10 REASONS TO CHOOSE CATIA ON THE CLOUD
The On-Cloud solution that delivers simplicity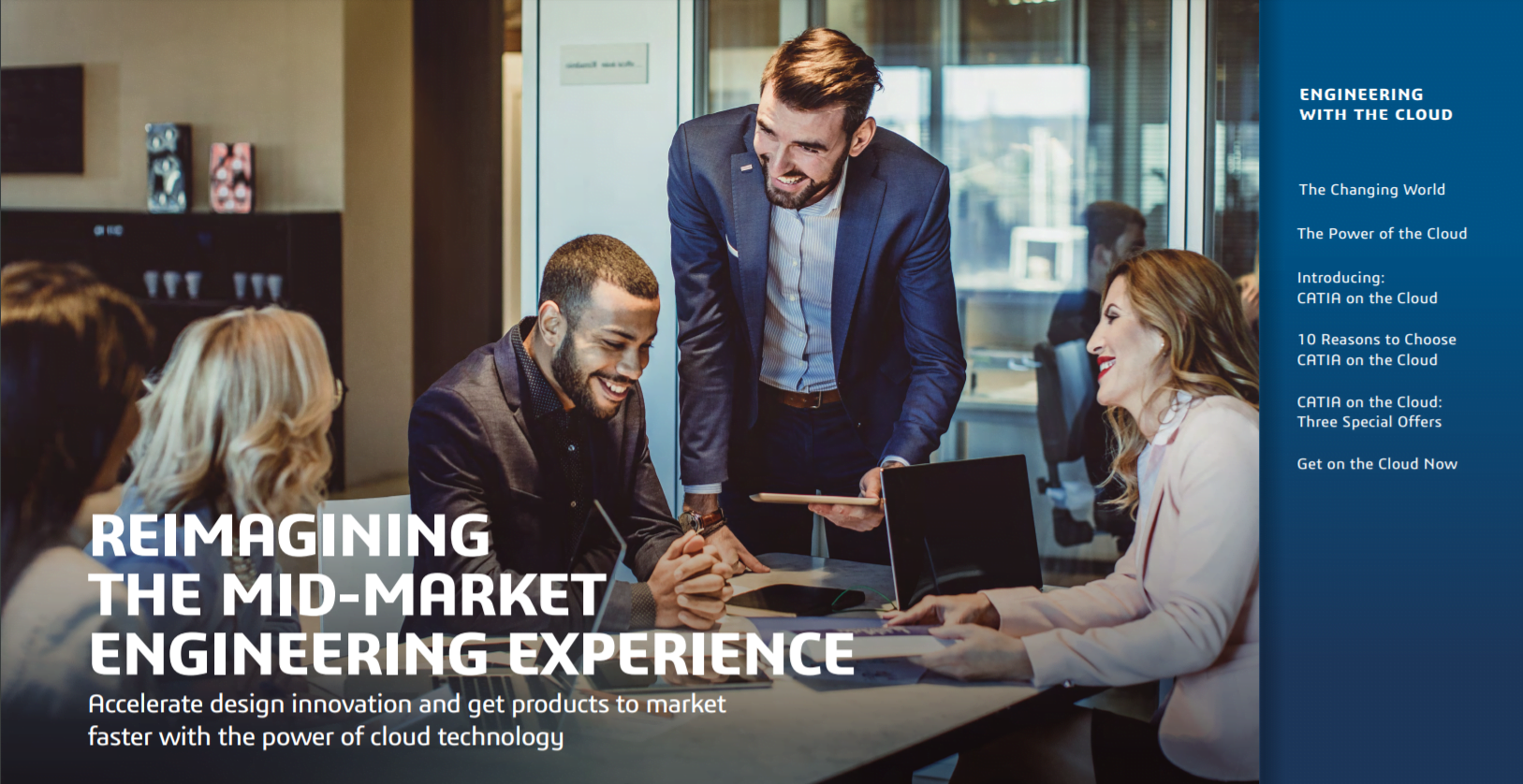 To compete in today's fast-paced and competitive market, smaller and newer firms need a powerful platform that will enable them to compete with bigger players without the heavy investments needed in computer hardware, software and personnel.
Many companies have discovered that Dassault Systèmes' CATIA on the Cloud has revolutionized the way they conceive, develop and deliver their new products. With CATIA's ability to model any product, engineers, designers and all contributors can effortlessly imagine, define and shape products virtually before committing to a prototype.
FILL THE FORM & DOWNLOAD THE WHITEPAPER

Mecanica has been working with Dassault Systèmes and their solutions for over 30 years.
We not only offer the range of industry leading Dassault technologies but we can also custom build CAD/PDM/PLM
software applications that are tailored for your enterprise.

Products
3DEXPERIENCE
CATIA
DELMIA
ENOVIA
SIMULIA
MARKFORGED
BOXX
Services
Engineering
Training
Support
Software Development
Canada
Montréal, QC
Tel: (514) 340 1818
Toronto, ON
Tel: (905) 944 0047
USA
Livonia, MI
Tel: 1-888-326-8326
Stamford, CT
Tel: (203) 325-2220
Cincinnati, OH
Tel: (513) 898-9096
San Jose, CA
Tel: (408) 668-8300